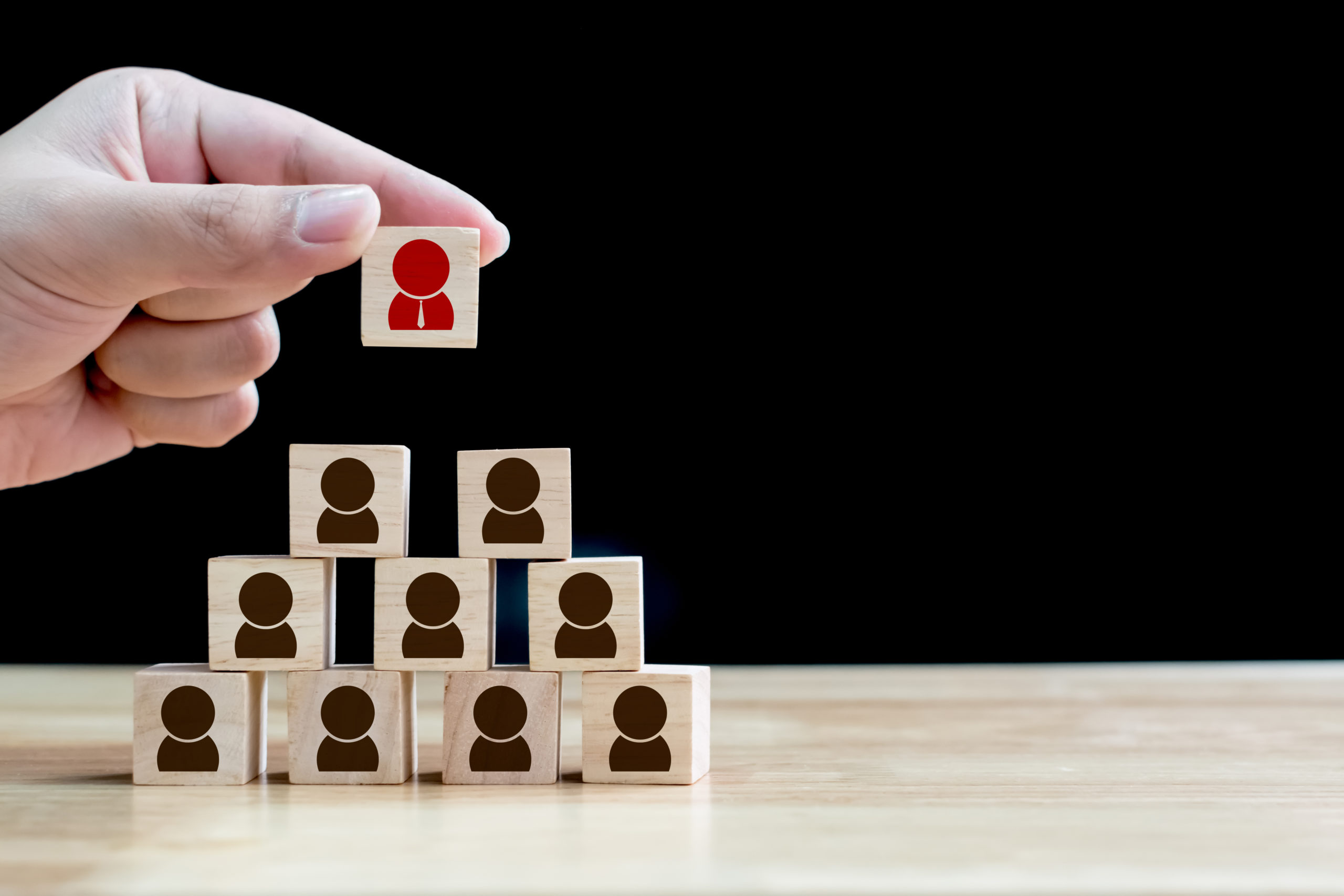 Finding jobs to apply to can be tough, especially if you are unemployed with responsibilities such as family. Receiving an email or a phone call from recruiters or headhunters may be new to you and add more stress to your job search if you have never worked with one of these before. Others may know about them but not the difference between the two. What is a headhunter vs. a recruiter? How can they help you, and which one is better for you? We will walk you through the basics of headhunters and recruiters, so you have all the knowledge you need to decide which is better for you.
What is a Headhunter?
Headhunters and recruiters are often used as interchangeable terms because both are responsible for matching candidates with open positions. However, headhunting is the process of recruiting very skilled and experienced individuals to fill senior-level positions. A headhunter resembles a talent scout looking for specific talent.
What is a Recruiter?
A recruiter is someone who helps fill open positions for companies with candidates that match the skill sets and level. Some recruiters are from recruiting agencies. Others may be freelance recruiters. Whether you are an active job seeker or a passive job seeker, recruiters help keep an eye out for open job positions that may help you build your career.
At Work / Life Recruiting, we focus on contingency recruiting, which is a type of outsourced recruiting service. With contingency recruiting, companies only pay the recruiter if they have filled an open position. So, if the recruiter is unable to fill the position, the company does not have to pay any fees.
What Do Headhunters Do?
Headhunters help companies hire executive-level candidates. They are specialized and highly-skilled recruiters that find talent for leadership roles.
What Do Recruiters Do?
If you have a recruiter, they will help keep an eye out for new open positions at companies that are right for your career track. Recruiters will typically review a candidate's job experiences, help to negotiate salaries and place candidates in an acceptable employment position. After interviews set up by a recruiter, they will contact the company afterward to collect feedback to understand what went well and what advice they would give the candidate for future interviews.
An ideal recruiter will:
Build trust with both the client and the company through honesty.

Be willing to do the homework needed to represent a company's brand.

Treat people with respect, build relationships, and leave lasting impressions.

Know how to use data and tech to their advantage to communicate and engage with candidates.
How Much Does it Cost to Hire a Headhunter or Recruiter?
Headhunters and recruiters often cost between 25% to 33% of a hired candidate's annual base salary. Hiring companies pay those fees. Headhunters and recruiters rarely charge job seekers. If they do, it is usually for hourly career coaching services.
Who Do Headhunters Work For?
Headhunters are retained by the clients looking to fill mission-critical positions. A hiring company may reach out to a headhunter to get a specific person or a person with a particular combination of technology and industry knowledge that is uniquely able to address a particular situation. Examples of the 'specific situation' could include:
Preparing the company for sale

Helping the company launch a new technology

Assisting the company to apply technology to a new product line or category  

Moving the company into new markets

Making changes to the manufacturing process or new supply chain strategies
Who Do Recruiters Work For?
Recruiters are not employees of the hiring company. They are contractors. They work to search for candidates with the knowledge that they will be paid once they have successfully placed a candidate. 
Recruiters have invested interest in the candidates they are working for, but they are primarily working for their client, the employer. Candidates are important to a recruiter, but it is about filling their client's open position with the best fit. A candidate's salary should never be affected by the fee that is paid to the recruiter when they are hired. When a candidate is hired, the salary range for that position is based on the company's salary structure for that role. The recruiter's fee for filling that position is completely separate from the candidate's salary.
Recruiters are not paid until the position is filled, so the client does not pay anything until they get the right match. Once the new hire begins working, a fee is due to the recruitment agency. However, if the new hire fails within the warranty period, the fee may be refunded to the client. This payment is usually a percentage of the first-year salary offered to the candidate.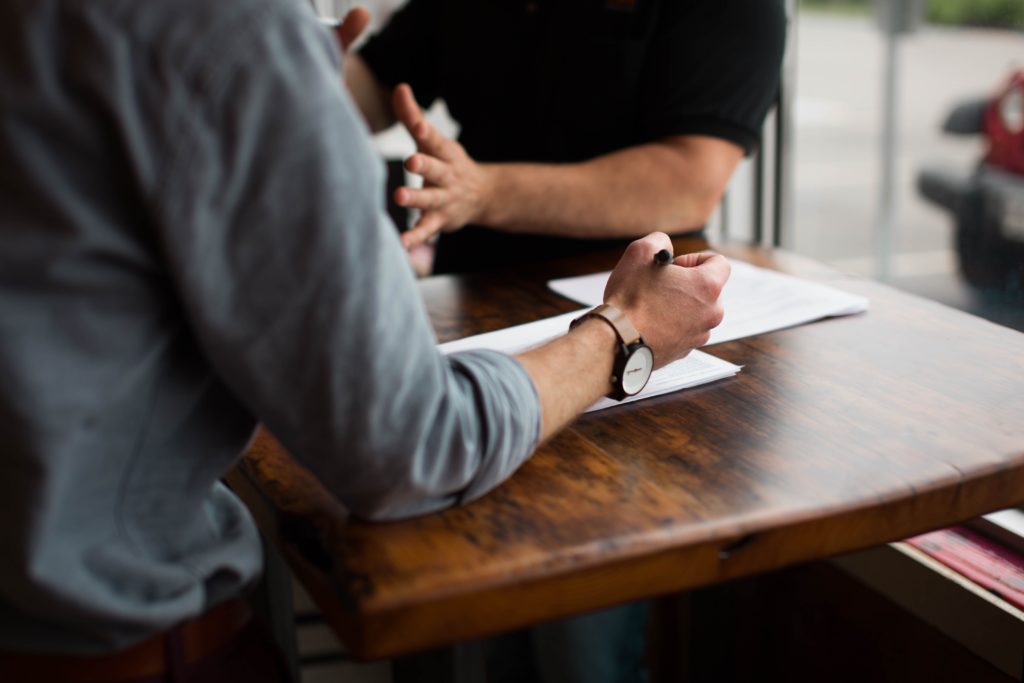 What is the Difference Between a Recruiter and a Headhunter?
The major difference between a recruiter and a headhunter is that headhunters pursue passive candidates and recruiters pursue active candidates. Headhunters are independent contractors that work on a retained basis and are outsourced. Recruiters receive no retainer or payment until a candidate is hired.
Can a Headhunter Help Me Find a Job?
Headhunters can help you find a job if their available positions align with your interests and skills. Headhunters get assignments from clients to fill specific roles, so timing is everything. By developing a relationship with a headhunter, they can help you connect with their client's future positions.
Can a Recruiter Help Me Find a Job?
A recruiter is a great resource to help fill positions and help you find a new opportunity. They will help edit your resume, talk to interviewers for feedback to help you learn, and match you with new opportunities based on your skillset. 
To know whether using a recruiter is right for you, you need to know how they work and how you can work more efficiently with them. 
How Do Recruiters Work?
Recruiters find multiple candidates to present to their clients for assigned job openings; often, these candidates are on the job market and looking to make a change. To make placements, a contingency recruiter may juggle more clients and search assignments than a headhunter dedicated to a few in-depth projects. 
The process varies between agencies, yet the general workflow is as follows:
The client provides a job description to a contingency recruiter 

The client and recruiter agree upon a contracted fee and warranty

The recruiter begins contacting candidates in pursuit of finding "the one" 

The recruiter obtains the candidate's permission to submit to an employer 

The client selects candidates to interview

The client makes an offer of employment to a candidate
Headhunters Recruitment Process
A headhunter has a slightly different relationship with the client; typically, it is a more in-depth relationship with the hiring team to develop a thorough understanding of the company, their culture, confidential details, and insight into the ideal candidate profile. The headhunter usually has a situational understanding that a contingency recruiter doesn't obtain. 
Likewise, headhunters are looking for a partnership with candidates. Communication and honesty are essential. Building strong relationships helps candidates reach clients they are trying to influence and helps headhunters present the strong, relevant credentials the clients seek.
How to Work With a Headhunter or Recruiter Effectively
Each headhunter or recruiter has their own unique approach, and like any other field, there is a mixed bag of talent. Spend some time getting recommendations and researching headhunters and recruiters in your area of expertise, so you can be confident their clients' positions will align with your career goals. Lining up with someone connected within your field can benefit you throughout your entire career.
You want to work with someone who will get to know your qualifications and match you with a relevant position; you don't want to work with someone who pitches job descriptions at you. During initial contact, candidates should expect the headhunter or recruiter to lead the conversation with many open-ended questions. 

How do I Connect with Headhunters or Recruiters?
Whether it's a headhunter or recruiter, do some homework and then act on it.
1. Gather your information. 
Go to their website, check their success rate, read reviews, and make sure that you find someone qualified. Don't forget to check out their LinkedIn and Indeed to see their activity and learn more about their work.
2. Make Contact through Linkedin or by email.
Be brave and reach out if you've found an agency that fits your industry and level. Phone calls are another option, but the timing for a "cold call" may not land at an optimal moment. Sometimes, it isn't enough just to leave a message or connect on Linkedin with a headhunter or recruiters. You may need to refer another colleague for an open position or join a Linkedin group for your niche area to help the recruiter or headhunter keep you in mind for when your ideal job opens up. 
3. Upload a resume for consideration to the recruiter or headhunter's agency's site.
Some agency sites will give you the option to upload your resume for consideration. This step gets you into their candidate management system for future opportunities.
4. Don't Overdo It.
There is a great list of things to avoid when trying to work with a recruiter or headhunter on Monster's website. Being unprofessional or nagging will not help you work with a recruiter or headhunter to find your ideal job.
What Do They Look for In Job Seekers?
Headhunters' and recruiters' reputations are gauged by their integrity and judgment. Therefore, the caliber and attitude of candidates they put forward is a reflection on their brand. In a sense, the job seeker is their product. They may decide not to represent you if you are not qualified or if your style suggests a poor match for prospective roles.
All aspects of your materials (resume, CV, etc.), communication, and manner will be evaluated from the beginning of the process. Follow these suggestions, so you are ready:
Communicate with honesty and transparency. Be yourself!

Optimize your resume by highlighting your accomplishments and keep it current.

Notify the recruiter when you update your materials.

Be ready to articulate what you want to make happen in your next career move and beyond.

Answer their questions directly and aim to be concise.  

Be prepared with questions to help gather the information that's important to you in a work setting.

Share your salary expectations and compensation requirements. 

Agree to prepare yourself by doing research on the client and the role.
How to Contact a Headhunter or Recruiter by Email
Headhunters and recruiters correspond or chat with dozens of candidates every day, so it's essential to stand out from the crowd and make a good impression. Being polite and courteous is a good beginning. Strive to express your experience and career goals clearly. It sounds simple, but this may begin to separate you from other potential candidates representing a similar background with similar levels of experience. It may be small touches that will ultimately give one individual the edge over their competition.
How to Get Headhunted or Recruited
Network with the headhunters or recruiters you meet. Participate in open and honest conversations about what you want to achieve in your job search. When you network with headhunters and recruiters, they are likely to remember you and keep you in mind when future job positions become available.
How can you network with headhunters and/or recruiters?
Be active on LinkedIn. 

Share your professional persona on social networking sites. Remember, this is the public domain, so think of a potential employer's point of view when crafting your profile.

Make yourself visible at seminars and conferences by posting your name, title, and employer on the attendance list.

Share your business card at professional functions.

Have a colleague refer you.
How to Respond to a Headhunter or Recruiter
When you engage with a recruiter or a headhunter, refrain from asking the name of the client and salary range. It's understood that no one wants to waste time pursuing an unsatisfactory opportunity but anticipate that they want to establish mutual interest before divulging the name of their client and the compensation range for an open role.  That's not information they will share without a conversation to first understand what you are seeking.
How to Answer a Headhunter or Recruiter email
A headhunter's or recruiter's email in your inbox may come as a surprise, or you may already have an established rapport. Headhunters and recruiters may initially send a networking email to get to know more about you and your ideal career path. Sometimes, they will craft emails for a select few individuals they believe have the potential to fill a role their client needs to fill. 
A headhunter and recruiter can offer access to job openings that you might not have heard of otherwise. It never hurts to listen and learn if you have the time and inclination. Do, however, invest your time with a headhunter or recruiter who will make an effort to get to know more about you, your accomplishments, and goals. It takes work, but you may gain new insight into your professional life, and a successful job search may be the reward.
Are Headhunters / Recruiters Worth It?
Headhunters and recruiters expand your reach into the job market, help you focus your search and serve as your advocate with the client. Some benefits of using a headhunter as one component of your job search include:
Skip the Mediocre Jobs

. With a headhunter or recruiter, you'll spend less time pursuing average jobs that could sidetrack you from finding a great job. Headhunters and recruiters can help you target your search on jobs that fit your unique qualifications and workplace preferences.

Salary Negotiation

. A headhunter or recruiter can negotiate your salary on your behalf. Clients pay headhunters or recruiters based on a percentage of the first year's salary for new employees. This means it is in the best interests of the headhunter or recruiter to get you the best possible salary!

Bigger Range for Your Job Search

. You can cast a wider net when you work with a headhunter or recruiter because they have access to unpublished job openings, and they also exchange information with other headhunters and recruiters. 

Confidentiality

. If you need to keep your job search a secret, you may not want to post your resume online or respond to job postings. Headhunters and recruiters use discretion when working with clients and provide an added level of confidentiality to your job search.

Honest Dialog and Feedback

. Headhunters and recruiters have an in-depth knowledge of the client and the positions they try to fill. You can have an open discussion with a headhunter about how much a job pays and gather details about the circumstances or challenges related to the open position.
What to Look for in a Headhunter or Recruiter
When selecting a headhunter or recruiter, check the following:
What are their verbal communication style and attitude?   

Is there professional chemistry between you and the headhunter?

Does the headhunter have an approach to determine your expectations and parameters, such as preferred location or travel demands?

Are they willing to talk through your concerns?

Do they have a close relationship with the client, so they can answer your questions or quickly find out?

Can they specify why they think you are qualified for the position? If not, why not?
Finding the right headhunter or recruiter to work with you may seem daunting at first, but once you have found one, they will help your job search or career, maybe your greatest asset. Contact our team to learn more about our recruitment services or check out our FAQs page for more information.