The Work/Life Recruiting Story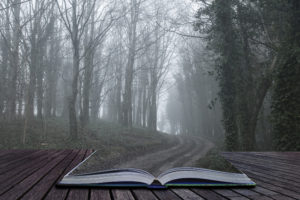 Our recruiting agency was founded over two decades ago, but we weren't known as Work/Life Recruiting from
the start. Instead, the company began under the name
Largent & Associates.
The founder of Largent & Associates, Kyle Largent, was recruited several times during his +20-year career in capital equipment sales in the technology and medical industries. He realized that the recruitment process needed to be revised. Employers struggled to find talent, and candidates were treated with little respect. No one was happy.
Since founding Largent & Associates in 1997, Kyle's goal has been to develop lasting partnerships with companies in their search for executive and management talent while providing respectful service to candidates looking for meaningful career advancements. With over 450 successful placements and counting, Kyle's unique process of aligning a company's needs with a candidate's goals through a thorough vetting process significantly reduces turnover risk.
Kyle later responded to market changes by forming Work/Life Recruiting. Work/Life Recruiting works closely with organizations and job seekers to create winning connections, helping candidates and clients shape their futures. The company primarily operates as a contingency agency, enabling fast talent acquisition for companies and enhanced representation for job seekers.
Work/Life's Recruiting processes accurately represent our clients' opportunities while creating a level playing field for all candidates, setting realistic expectations, and communicating the opportunity's ability to meet the candidate's expectations in a timely and courteous manner.
WORK/LIFE RECRUITING MISSION AND PHILOSOPHY
Our recruiting agency strives to build long-term, mutually beneficial relationships with employers and job-seeking professionals. We do this in three ways.
Attract: Relationships start with the recruiter attracting candidates with meaningful communication in the right places. Loyalty has to be earned through every interaction, every single time.
Engage: Relationships develop through honest, authentic and timely communication.
Retain: Relationships strengthen through delivering on promises and continuing to engage at the right time and in the right way.
We work collaboratively with leaders of organizations in the Life Science and Medical Technology-related industries in the identification and recruitment of STEM-educated individual contributors, supervisors, and managers necessary for those organizations to achieve their respective business plans.
We also deliver career-long recruiting services to STEM educated individuals pursuing careers with companies that serve the Life Science and Medical Technology-related industries. This is accomplished through not only offering high-quality placements, but also sharing our knowledge of relevant employment, industry, technology, and economic conditions.
Community
In addition to our partners and candidates, we want our community to thrive. We support many associations and organizations that encourage gender equality, STEM education, human resources management, career development and community growth. Associations and organizations that our team members support are:
CULTURE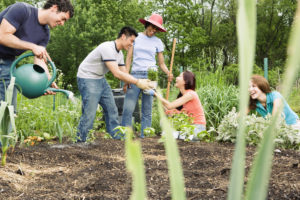 Work/Life Recruiting is a team environment with members from varied backgrounds and experiences, sharing a commitment to delivering professional services and results with respect and courtesy for all. Working as a team internally and with our clients enables us to deliver quality results. We support diversity and gender equality in our workplace and yours.