The Operations Manager manages a growing fabrication site in Bellingham that builds custom and standard manufacturing
components used by biotechnology and other industries. The responsibilities of the Operations Manager include all
manufacturing, overall facility maintenance, safety program compliance, warehouse operations, inventory control,
logistics, facility expenses, and day-to-day supervision of assigned personnel. The bottom line, you will be
managing the business without responsibility for Sales. Reporting to the President, who works remotely, the
Operations Manager is responsible for approximately 10-11 hourly employees.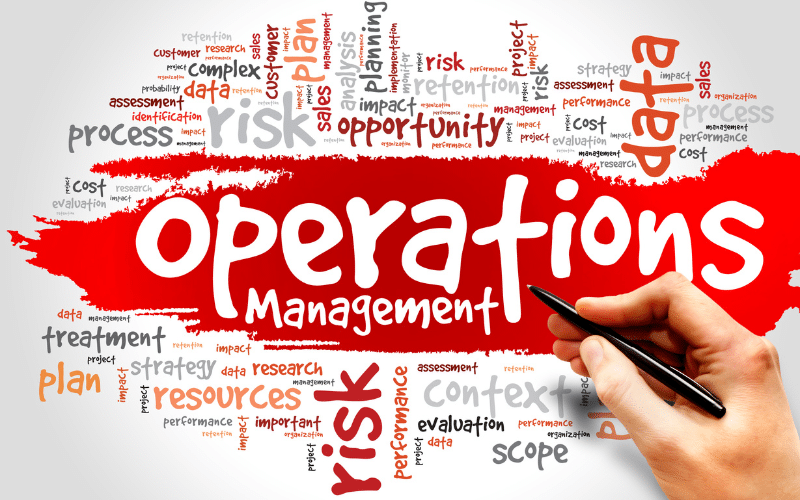 Operations Manager Purpose
The Operations Manager's purpose is to provide leadership, direction, and operations coordination. Responsibilities
include but are not limited to pre-production planning, machining, schedule achievement (OTD), product technology,
and production methods.
Identifying operational effectiveness opportunities is accomplished through analytics and problem-solving skills. You
will achieve operations effectiveness by monitoring; production efficiencies, analyzing and solving downtime causes,
eliminating waste, and raw material usages, performing root cause analysis, scheduling production, and establishing
standard operating procedures.
The Operations Manager provides leadership with a plan of action to close gaps, then follows up as required. For
example, you identify repairs needed at a work center, create work requests for completion, and follow up as needed.
Leadership expectations
The leadership expectations of the Operations Manager include the following:
Demonstrating personal leadership,
Effectively managing manufacturing activities and resources for the site, ensuring an efficient
operation in achieving business targets with an emphasis on quality,
On-time delivery (OTD) and production efficiency,
Operational excellence/continuous improvement and positive team member relations while fostering a
culture of personal accountability and working safely.
They lead the drive for improvement in operational areas such as compliance, reliability, costs,
quality, and housekeeping.
The Operations Manager is expected to utilize all available resources to ensure products meet or exceed customer
expectations.
Employee Performance Management
The Operations Manager is responsible for Employee Performance Management, which includes:
Evaluating employee performance and providing feedback as needed.
Hold employees accountable as needed.
Communicate issues and results daily.
Manage and develop other high-potential employees.
Lead employees to improve their capability and personal performance.
Company Culture
The Operations Manager is responsible for the overall Company Culture, team member relations, and operational
performance in alignment with the Company's core values and initiatives.
The Company's Culture can be summarized as personal accountability at all levels.
Expected knowledge, skills, and abilities to include:
Problem-solving/root cause analysis;
Leadership and interpersonal skills;
Ability to motivate teams to exceed expectations;
Clear communication, planning, and organizational skills;
Sense of urgency, accountability, and customer focus;
Ability to work effectively in cross-functional team environments; and
The desire to advance within the manufacturing arena.
Education & Experience required
3+ years of previous operations management experience, including scheduling and real-time operations
management. Experience in assembly, test, pack, and ship operation is ideal but not required.
3+ years in a production or warehouse/operations environment.
Success supervising, coaching, and developing staff.
Experience with MS Office; proficient in Excel and Word.
Compensation
The compensation package consists of a competitive base salary, dependent on Experience, a performance bonus, and
benefits.
The opportunity for advancement is excellent for a high-performing individual.
Company Location
Bellingham, MA
Company Information
The Company builds solutions for life science, medical, and industrial markets — and delivers them with exceptional
speed and responsiveness. In addition, the Company is the supplier of choice for mixing, transferring, and storing
liquids.
The Company manufactures standard, off-the-shelf products and custom-configured solutions for applications within
life science, medical, and industrial markets.
The Company offers long-term stability and career development.
The Company is committed to a comprehensive policy of equal opportunities in employment in which individuals are
selected and treated based on their relevant merits and abilities without regard to race, religion, color, sex, age,
national origin, disability, or sexual orientation.
Job Category:
Manufacturing
Operations
Plastics Manufacturing
Job Location:
Bellingham MA
Comments are closed.